Minister Van Dijk-Silos: 'Ik kan met klem zeggen, dat Suriname geen drugsland is'
Suriname is een gecriminaliseerde staat. Dit stelt de Amerikaanse Secure Free Society, SFS, gevestigd in Washington in een deze maand verschenen door die organisatie gepubliceerd artikel. Illegale transacties worden geformaliseerd en transnationaal georganiseerde criminaliteit wordt een veilig onderkomen geboden. Drugscriminaliteit en het witwassen via de goudhandel worden oogluikend toegestaan, volgens SFS, zo bericht de Times of Suriname vandaag, maandag 20 maart 2017, aldus Waterkant.net.
In regeringskringen wordt geschrokken gereageerd op de aantijgingen. 'Het zijn heel zware beschuldigingen. Ik kan wel met klem zeggen, dat Suriname geen drugsland is. Ik geef toe dat er wel veel drugs het land binnenkomen, maar daarom treffen wij maatregelen.
Wij hebben de DEA (Amerikaanse drugsbestrijdingsdienst) gevraagd om naar Suriname te komen en ons te assisteren'
, zegt minister Jennifer van Dijk-Silos van Justitie en Politie in een reactie.
— Secure Free Society (@securefreesoc) March 16, 2017
Van een met criminaliteit doorspekt regeersysteem is volgens de bewindsvrouwe geen sprake.
'Als Suriname een drugsland was, dan zouden wij die inspanning niet plegen. Ik ben al zeventien maanden minister en ik krijg veel informatie binnen. Ik ben dat niet tegengekomen en ik zou ook niet toestaan dat het gebeurt'
, aldus Van Dijk-Silos.
Zij wil met haar collega van het ministerie van Buitenlandse Zaken nagaan wat te doen. Ook moet uitzocht worden wat voor organisatie SFS is. Maar, het antwoord daarop is snel te vinden op de website van die organisatie.
(Red. De Surinaamse Krant/Times of Suriname/SFS/Waterkant.net/Twitter)
UPDATE, ter informatie, 8 april 2017:
http://www.breitbart.com/national-security/2017/04/08/report-criminalized-south-american-nation-houses-uae-money-laundering-scheme/
Report: 'Criminalized' South American Nation Housing UAE Money Laundering Scheme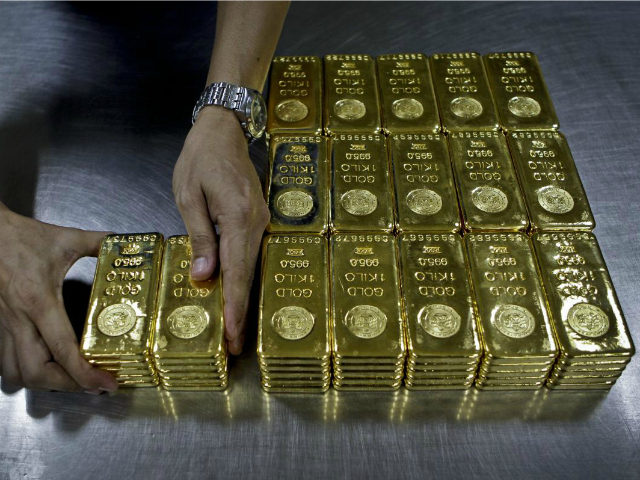 WASHINGTON, D.C. — A United Arab Emirates (UAE)-based international gold refinery has established a branch that launders money for criminal and terrorist groups alike in the small "criminalized" South American country of Suriname, according to a national security think tank.
In a recently released
report
, the Center for a Secure Free Society (SFS) describes a "criminalized state" as:
VIDEO
The Meaning of Palm Sunday
[A country] in which the state's senior leadership is aware of and involved – either actively or through passive acquiescence – on behalf of the state, in transnational criminal enterprises, where TOC [transnational organized crime] is used as an instrument of statecraft, and where levers of state power are incorporated into the operational structure of one or more TOC groups.
During a discussion on Capitol Hill, one of the authors of the SFS report, titled "Suriname: The New Paradigm of a Criminalized State," identifies the UAE-based branch in South America dubbed the Kaloti Suriname Mint House (KSMH) as the company's largest wing on the Western Hemisphere.
The UAE gold company, considered one of the biggest in the world, is officially known as
Kaloti Precious Metals
.
"In recent years, [Kaloti] has been hit by a series of scandals and allegations of being either a witting or unwitting conduit for the laundering of billions of dollars," reveals the report authored by Latin America security expert Douglas Farah and Kathryn Babineau, a regional expert.
"Whatever gold moves through KSMH is unlikely to be legally produced in other South American countries, but is ideal for accommodating illicit flows of resources and the accompanying laundering at a high level," it adds.
South America's Kaloti branch in South America is reportedly jointly owned by Kaloti Precious Metals, the Suriname government, and private investors.
"Criminalized" Suriname, the smallest country in South America, provides a friendly environment for a company with Kaloti's reputation, points out SFS.
Suriname also facilitates collaboration between criminals and terrorist groups in the region, such as Iran's proxy Hezbollah, the Islamic State (ISIS/ISIL), and the Revolutionary Armed Forces of Colombia (FARC).
"The FARC, Hezbollah, and potentially ISIS, could relocate some of its income-generating activities to Suriname, for a price," notes the SFS report, adding:
In this context, Suriname, as a vertically integrated criminalized state, causes a real concern for regional instability, insecurity, and the rule of law, and poses a unique and significant challenge to U.S. national security interests aimed at detecting, disrupting, and dismantling criminal and terrorist networks worldwide.
Suriname's Kaloti branch is known to serve both criminals and terrorists, indicated Farah during Friday's discussion, adding a "criminalized state" such as Suriname provides a permissive environment where everyone, both criminals and terrorists, are safe.
"If Hezbollah needs someone to move money they can find it there. If drug traffickers need someone who can help them with weapons they can find them there, and I think what these criminalized states do is create the environment in which all of that can happen," he told Breitbart News.
Suriname President Desi Bouterse is a convicted drug trafficker.
The South American country is a perfect example "a fully criminalized state: the state has become a vertically integrated criminal enterprise, operating in equal partnership with TOC groups," reports the think tank.