'Colombia is een zeer aantrekkelijk land, het groeit economisch, in consumptie, met name kip'
Voedselproducent Cargill Inc., gevestigd in Minneapolis, Minnesota (VS), zal in de komende vijf jaar tussen 300 miljoen en 500 miljoen dollar investeren in Colombia. Het bedrijf heeft vorige week verklaard, dat het Pollos El Bucanero SA, een van Colombia's grootste vleesproducenten, in Cali, voor een onbekend bedrag heeft verworven. Dit meldt vandaag, vrijdag 9 juni 2017, Reuters.
'Colombia is een zeer aantrekkelijk land'
, zei Xavier Vargas, president van Cargill voor Midden-Amerika en de uitvoerende directeur van de uitbreiding in de regio, na een persconferentie tegenover Reuters.
'Het groeit economisch, in consumptie, met name kip. We willen blijven groeien in dierlijke eiwitten',
zonder verdere details te geven over mogelijke investeringen in de Andes-landen
Ter informatie:
https://www.cargill.com/2017/cargill-expands-its-global-protein-business-into-colombia
Cargill expands its global protein business into Colombia with acquisition of Pollos El Bucanero
Acquisition will enable Cargill to better serve its Latin American customers, add 5,000 employees to its team
(CALI, COLOMBIA) June 1, 2017 — Cargill has acquired Colombian-based Pollos El Bucanero S.A. (Bucanero Chicken), one of Colombia's leading producers of chicken and processed meats products.
The acquisition marks Cargill's first introduction of its global protein business into Colombia. Pollos Bucanero has more than 30 years of experience and its products are the preferred choice of food service companies and retailers in multiple regions of Colombia. The company works with more than 170 farms across the country to deliver high-quality protein options to its customers.
Jorge Ivan Duque will serve as general manager of Cargill's Pollos Bucanero business. He has spent the past 12 years working in the poultry sector in Central America and Colombia. Pollos Bucanero will operate as part of Cargill Protein Latin America, which includes businesses in Costa Rica, Guatemala, Honduras and Nicaragua.
"Cargill is starting a new stage in Colombia, under the Bucanero brand, which is recognized and preferred by millions of customers across the country," said Duque. "Just like Cargill, this is a family business. We are confident that this will be a smooth integration and will lead to numerous benefits for our employees, customers and communities."
"We are thrilled to expand our operations in Latin America by bringing our protein business to Colombia," said Xavier Vargas, president of Cargill Protein Latin America. "As we enter this market, we bring the experience gained from working in protein across four continents for more than 50 years. This global presence, and our extensive work in other regions of Latin America, provides us a wealth of expertise in quality standards and an understanding of cultural taste differences. We look forward to delivering on the preferences of Colombian consumers and enriching their protein options."
Bucanero has 5,000 employees, which will bring the number that Cargill employs in Latin America to 35,000 across approximately 200 sites in 14 countries.
Cargill and Solidaridad establish palm oil sustainability program in Colombia
Collaboration will strengthen operations with more than 480 smallholder farmers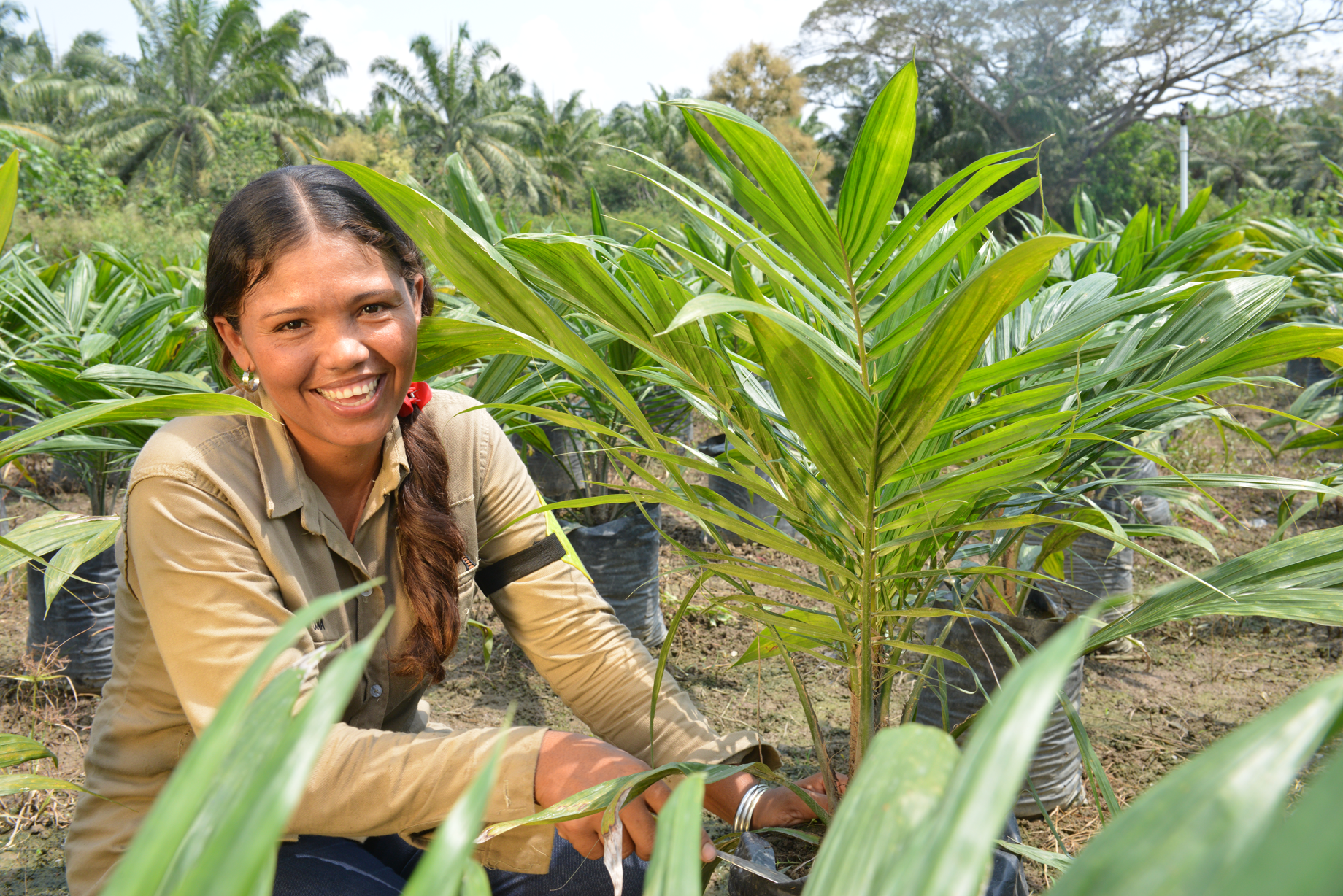 (MINNEAPOLIS, Minn.) June 7, 2017 – Cargill, in collaboration with the international nonprofit Solidaridad and the Colombian-based international trading company, C.I. Biocosta S.A., announced today a new palm oil smallholder sustainability program in Colombia aimed at improving agricultural practices and farmer livelihoods. The two-year effort will strengthen operations in cooperation with more than 480 palm farmers through training and technical assistance.
This is Cargill's first initiative in Latin America focused on responsible palm oil production. With Solidaridad and Biocosta, which is Cargill's supplier base for producers and mills, Cargill will promote the adoption of the Roundtable on Sustainable Palm Oil's Principles and Criteria. This will enable smallholders to increase productivity, profitability and market access with sustainable practices and eco-label certification.
"This program supports Cargill's commitment to building a 100-percent transparent, traceable and sustainable palm supply chain by 2020," said Robert Horster, global trading director for Cargill's Edible Oils Solutions. "Our goal is to stimulate inclusion of Colombian farmers in the global palm oil market, boosting their livelihoods and establishing best practices in sustainable agriculture."
The producers in northwest Colombia who are involved in the program will receive direct training and support on good agricultural practices and improved farm management techniques covering key areas of health and safety, and environmental and social impact management.
"Solidaridad is pioneering sustainable approaches in the region and, through this engagement with Cargill and Biocosta, will ensure new economic opportunities for smallholders and the implementation of sustainable practices," said Maria Goretti Esquivel, palm oil programme manager of Solidaridad Colombia. "The participation of international buyers, like Cargill, in this kind of initiative is key to fostering sustainability in the palm oil supply chain and advocating for changes in the sector."
Biocosta, a leader in Colombia's palm oil exports, includes about 700 smallholder farmers, accounting for nearly 50 percent of palm oil production in the northern region and driving socio-economic development.
Palm oil is one of the three main crops cultivated in Colombia after coffee and bananas. As the market for palm oil production in the country expands and brings economic growth to the region, best practices in agriculture, occupational health and environmental management are critical. In parallel with the new program, Cargill, Biocosta and Solidaridad will conduct a social and environmental impact study to evaluate high conservation value land and assess deforestation risks to fully integrate palm oil farmers into sustainable supply chains.
Contact: Chris Schraeder, 952-742-6910
---
About Cargill
Cargill provides food, agriculture, financial and industrial products and services to the world. Together with farmers, customers, governments and communities, we help people thrive by applying our insights and 150 years of experience. We have 150,000 employees in 70 countries who are committed to feeding the world in a responsible way, reducing environmental impact and improving the communities where we live and work. For more information, visit
Cargill.com
and our
News Center
.
About Solidaridad
Solidaridad is an international civil society organization with more than 45 years of global experience in facilitating the development of socially responsible, ecologically sound, and profitable supply chains. Solidaridad works across 13 supply chains and operates through 10 regional offices on five continents. Learn more at
Solidaridadnetwork.org
About C.I. Biocosta S.A.
Biocosta is an international trading company constituted in 2007 by six production plants located in the departments of Magdalena and Cesar in the Colombian Caribbean Coast, participating with almost 50 percent of the North Zone production of palm oil. Learn more at cibiocosta.com.